Regular price
$0.00 USD
Sale price
$39.90 USD
Unit price
per
Sale
Sold out
Clarify, Clear & Glow
OYS Clarifying Facial Elixir is the perfect lightweight oil moisturizer for all skin types. Our 8 week herbal soak blend helps to clear acne, small bumps, and blemishes! This is the perfect facial oil for those who struggle with body acne, oily skin, heavy perspiration or simply wanting a deeply clarifying moisturizing oil! Enjoy this clarifying elixir paired with OYS Clarifying Plant Cleanser and Tea Tree & Cedarwood Tea Toner. 
Tea Tree and Cedarwood are anti-bacterial and anti-microbial, aiding in clear skin and fading dark marks/scars. Rosemary deeply cleanses pores and helps repair skin. Aromatic orange tightens, brightens, and stimulates collagen growth. 
Best used on all skin types , eczema, rosacea.  Use generously on face and body, keeping away from eyes. 
How much to use
:
1-2 drops on an OYS hypoallergenic facial pad or directly onto skin
When to use
:
 How to store:
Room temperature away from sunlight
AT OYS we're committed to your skin health. Check out these food grade plant ingredients and how they work below: 
Cedarwood balances excess oil production + anti-microbial properties
Tea Tree clears + clarifies skin
Lavender soothes + calms irritation.
Rosemary detoxes skin to help remove impurities + clear acne
Organic & Food Grade Ingredients:
pure unrefined vitamin e, pure unrefined rice oil, essential oils: lavender, cedarwood and tea tree. Infused for 8 weeks.
Our Made With Love Promise:
These products are formulated without UV chemical absorbers, parabens, phthalates, petrochemicals, animal-derived ingredients, synthetic preservatives, synthetic fragrances, or synthetic dyes.
These statements have not been evaluated by the FDA. These products are not intended to diagnose, treat, cure, or prevent any disease. These products are for external use only, and should not be consumed. 
Share us with a friend
How To Use

Step 1: Cleanse with OYS silky plant cleansers.

Step 2:Spray toner 1 foot away from face or onto an OYS organic cotton pad. Gently dab on face & neck.

Step 3: Use OYS Phytonutrient Elixir to seal hydration & moisture.
View full details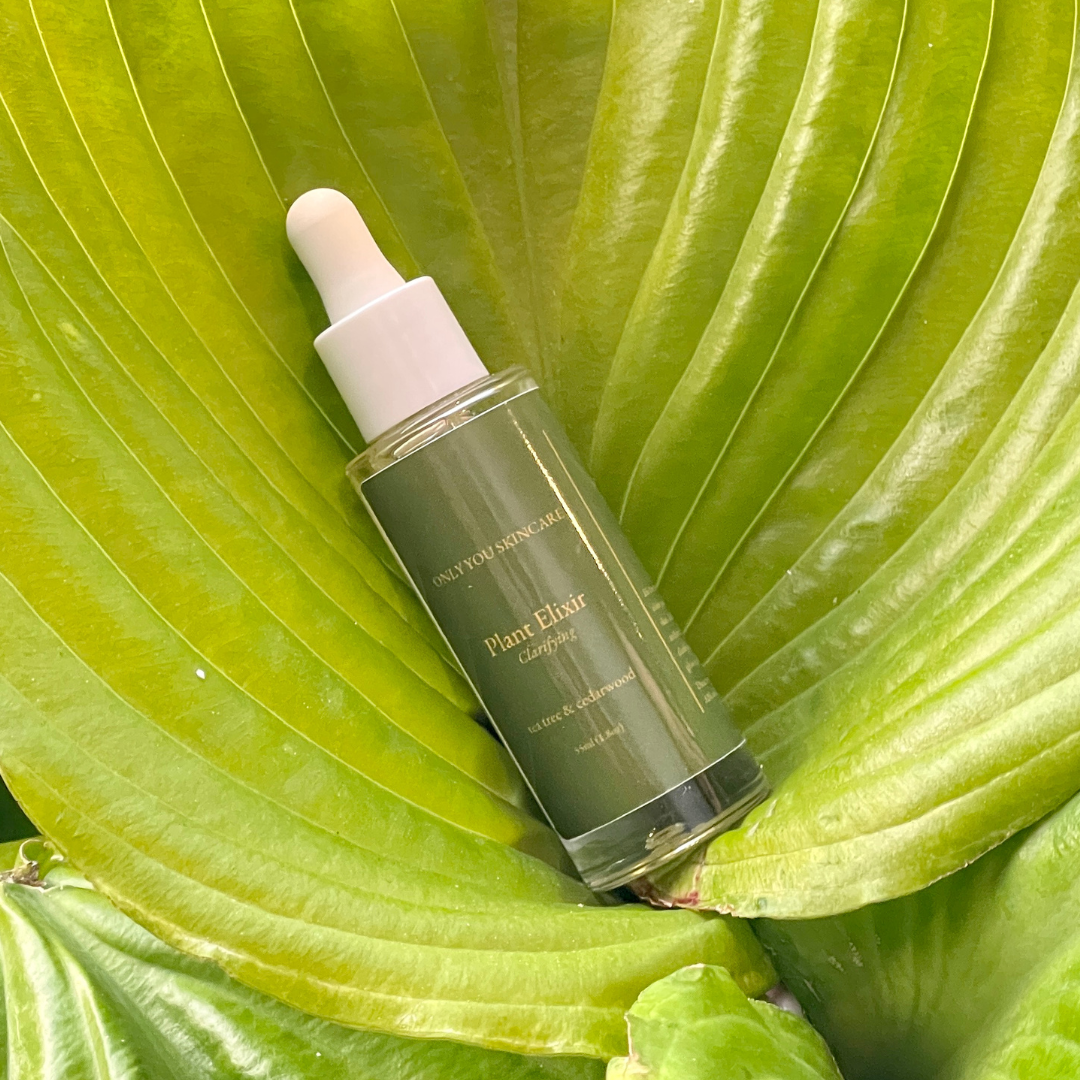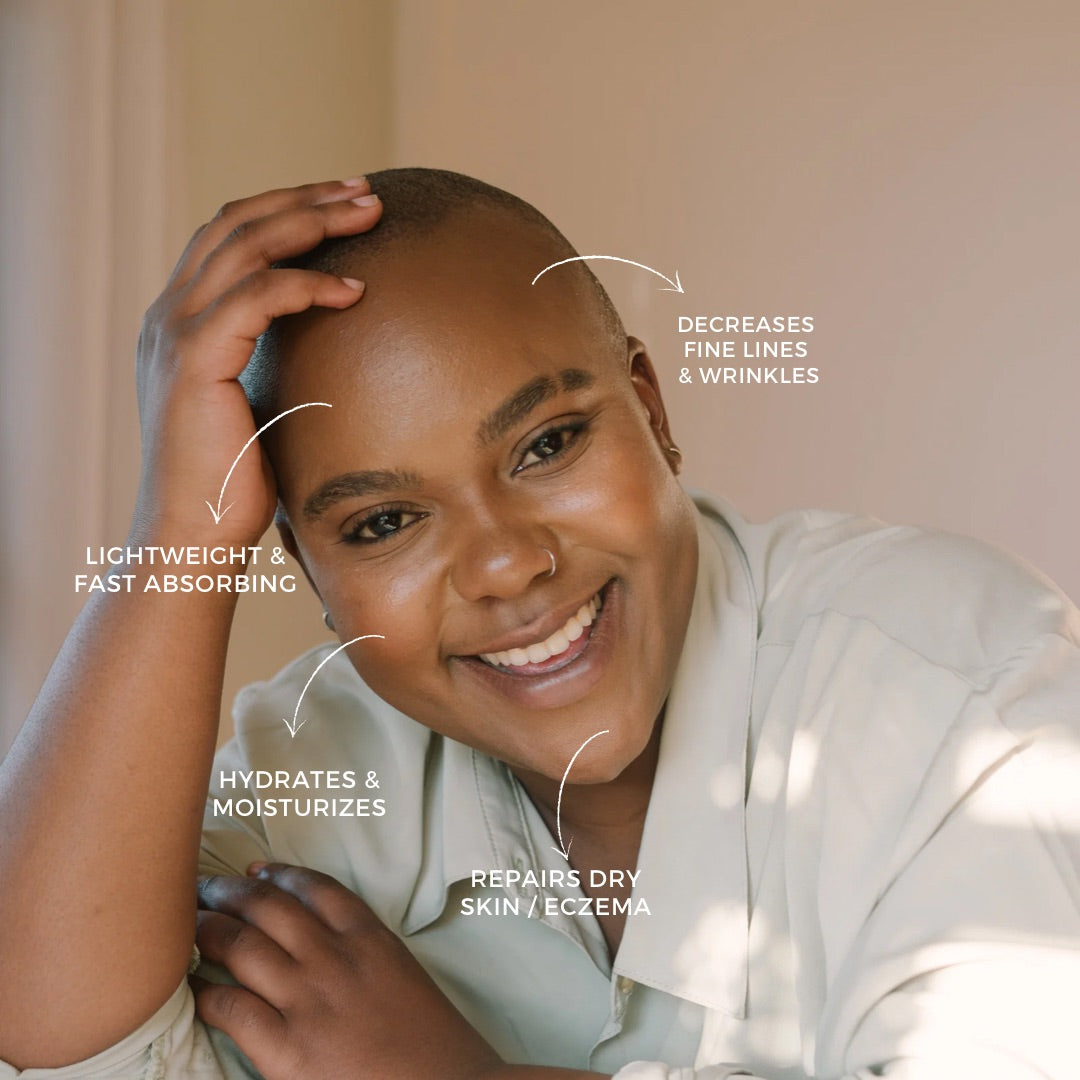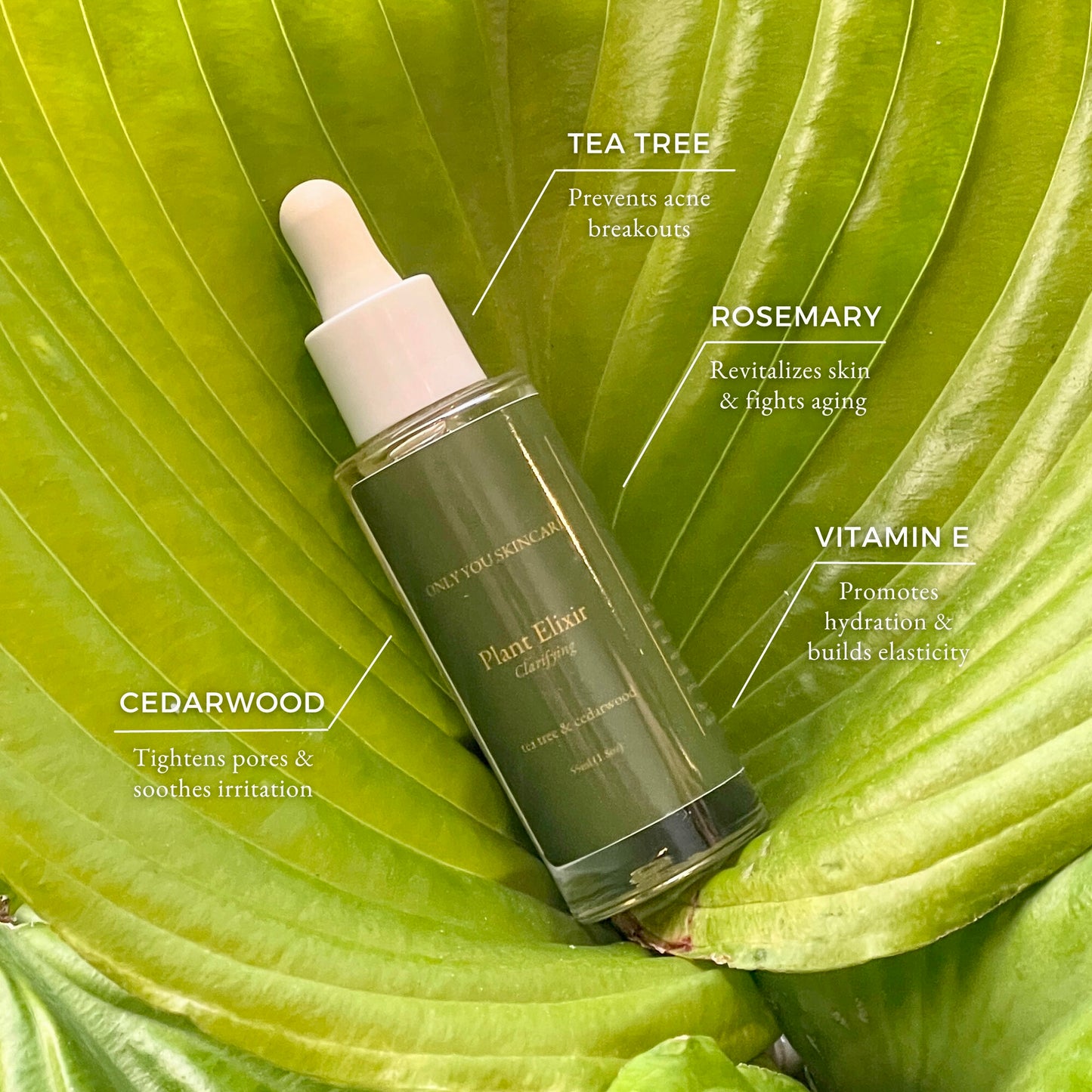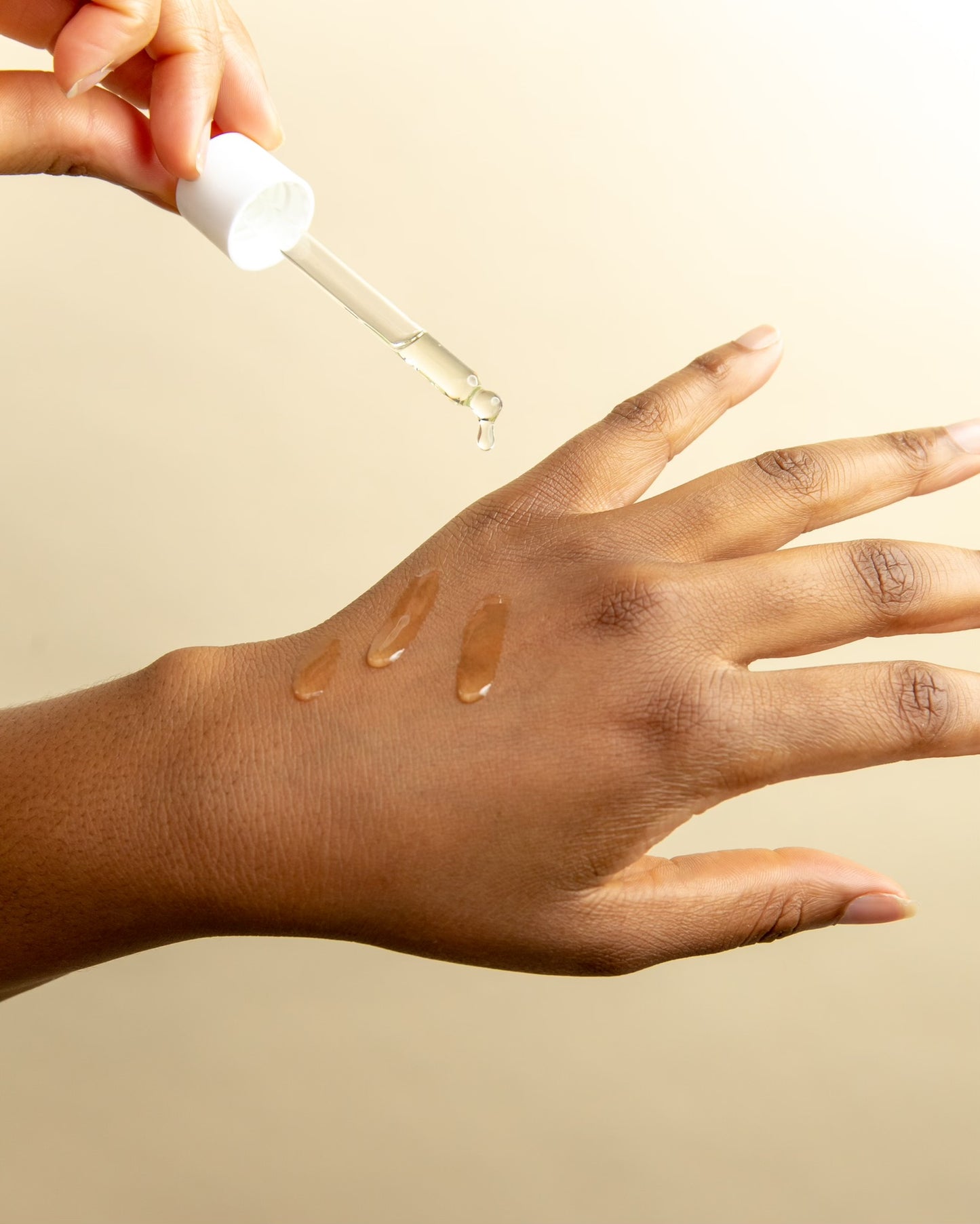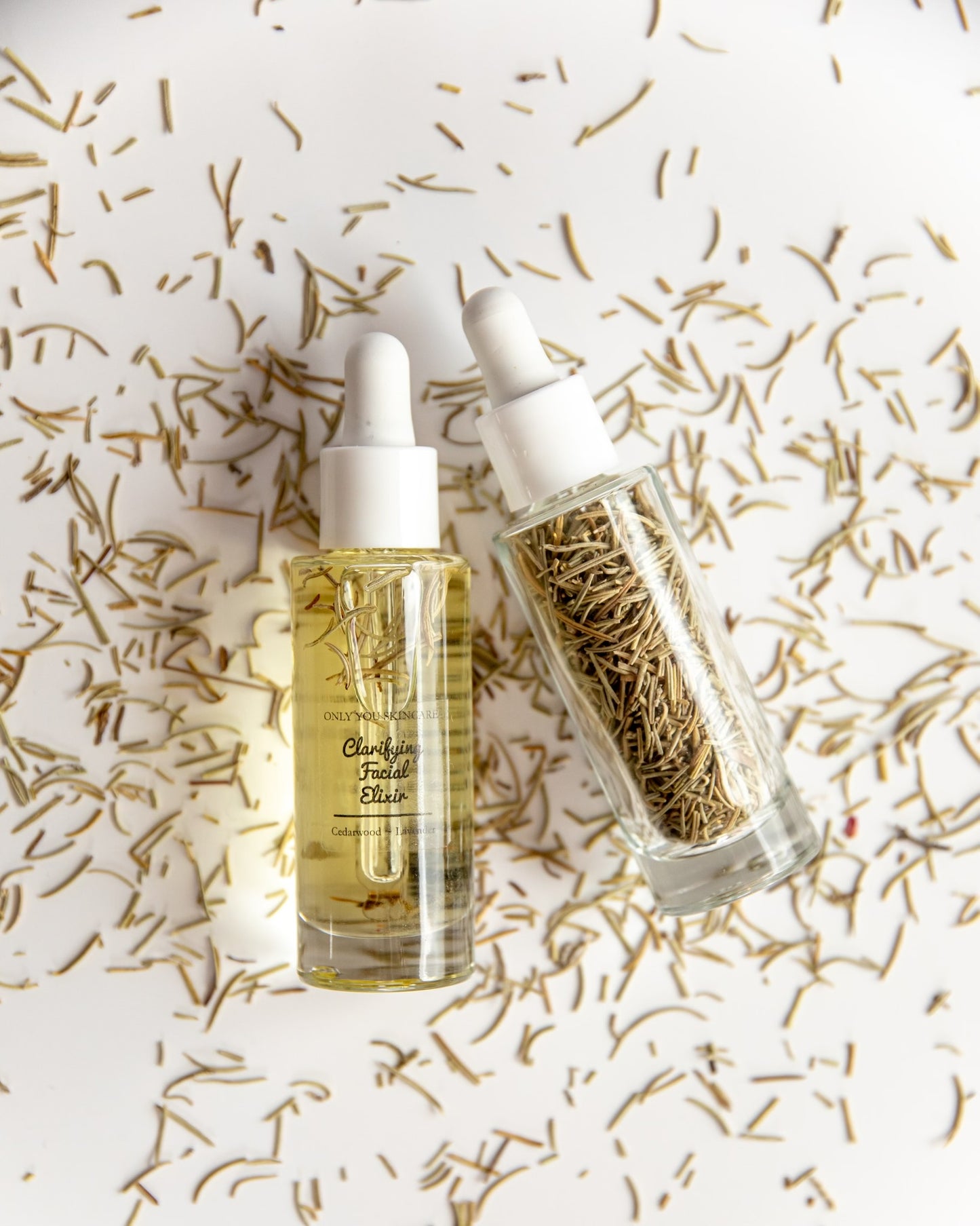 Bioactive Clarifying Facial Elixir
This product works great on my sensitive skin.
Thank you Gwendeline! So glad you found your match!