Regular price
Sale price
$29.90 USD
Unit price
per
Sale
Sold out
Clarify, Clear & Glow
Our Tea Tree & Cedarwood face & body Tea Toner is a fresh cup of tea for your skin! Helps to fight acne, shrink pores, and reduce excess oil production creating an even toned dewy look! 
Best for combo, oily and acne prone skin. Use on face, armpits and bikini area or clear even skin.
How much to use
:
1-2 pumps on an OYS hypoallergenic facial pad or directly onto skin
When to use
:
AM & PM / Afternoon Refresh
How to store:
Room temperature away from sunlight

Recommended to keep cold
AT OYS we're committed to your skin health. Check out more details of these amazing herbs & ingredients of this product below:
Tea Tree is good for treating acne because of its anti-inflammatory and antimicrobial properties. It's thought to calm redness, swelling, and inflammation. It may even help to  prevent and reduce acne scars, leaving you with smooth, clear skin.
Cedarwood has anti-inflammatory and antimicrobial properties. This is a major aid in eliminating acne at the root. Soothes inflamed skin.
Lavender has anti-fungal, anti-bacterial properties and reduces inflammation, it helps treat eczema and psoriasis. Lavender oil can also be used to treat acne. The lavender oil helps cleanse your skin and lessen redness and irritation.
Rosemary deeply cleanses your complexion and stimulates healing to leave skin more refreshed than ever. Thanks to its ability to trigger circulation, rosemary oil aids in expelling toxins from the skin. Rosemary oil is also known to kill bacteria, fungi and viruses on the skin, and combined with properties that encourage cell rejuvenation, is ideal for sufferers of dermatitis, acne, eczema or psoriasis. Rosemary's health benefits lie in its profound antioxidant qualities.
Aloe Vera has potent antibacterial, antifungal, and antiviral properties. It is also Super soothing, Reduces swelling and puffiness, Extremely hydrating, Anti-aging,  Seals moisture into skin, and has major healing properties.
Organic & Food Grade Ingredients:
OYS lavender tea, aloe vera witch hazel (alcohol free), dried rosemary leaves, citric acid, essential oils: cedarwood, lavender and tea tree, all natural plant based & child safe preservative.
Our Made With Love Promise:
These products are formulated without UV chemical absorbers, parabens, phthalates, petrochemicals, animal-derived ingredients, synthetic preservatives, synthetic fragrances, or synthetic dyes.
These statements have not been evaluated by the FDA. These products are not intended to diagnose, treat, cure, or prevent any disease. These products are for external use only, and should not be consumed.
Share us with a friend
How To Use

Step 1: Cleanse with OYS silky plant cleansers.

Step 2:Spray toner 1 foot away from face or onto an OYS organic cotton pad. Gently dab on face & neck.

Step 3: Use OYS Phytonutrient Elixir to seal hydration & moisture.
View full details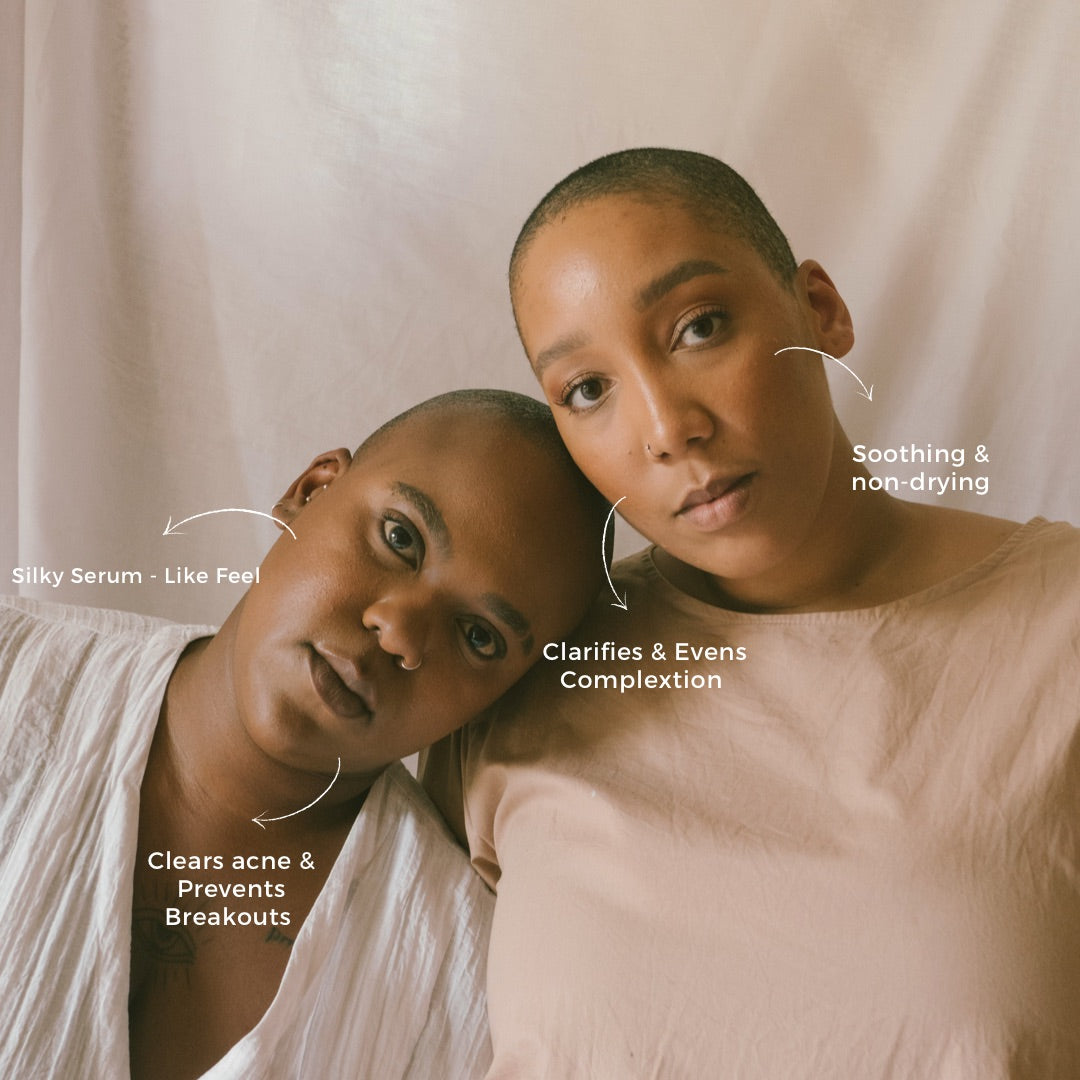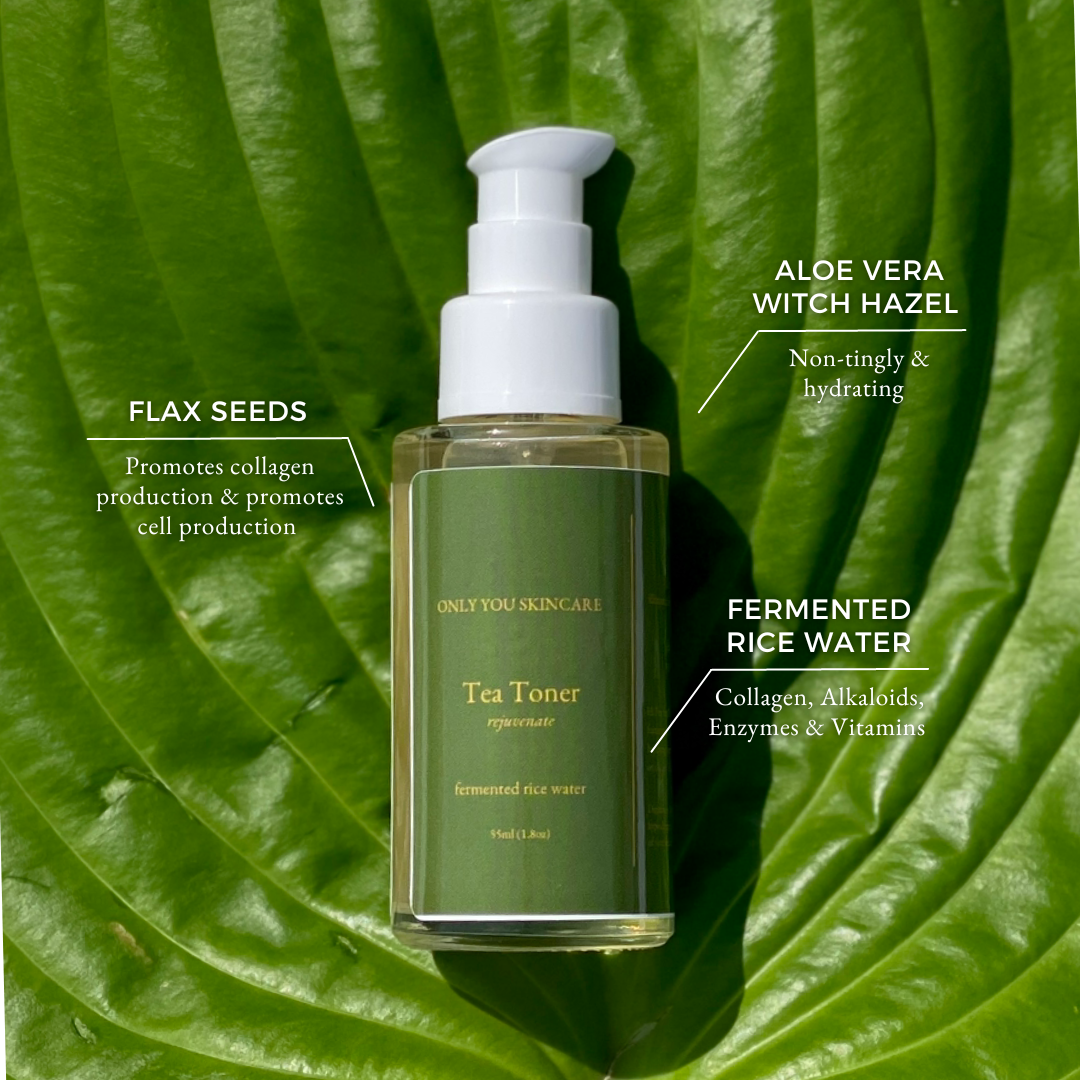 Tea tree
After a shower and washing my face it leaves my face feeling fresh and moisturize
It's working
It's so gentle on the skin and it is helping with moisture and hyperpigmentation❤️
Holy Grail
I was lucky enough to meet the owner in person in NYC. She was so sweet and when we talked about my acne prone skin, she personally recommended this toner and one of her bar cleansers. They have since been a staple in my skincare routine. This toner especially has helped me keep new acne at bay as well as helped with my dark spots. I've already repurchased it twice and will most likely continue to. Thank you to the entire OYS fam! You guys are always so sweet and thoughtful!