Regular price
$55.90 USD
Sale price
$39.90 USD
Unit price
per
Sale
Sold out
Plant Boosting Collagen  
This silky lightweight facial oil is packed with Phyto-Nutrients like Omega-'s, plant collagen, and vitamin E. Soaked for 8 weeks to extract all of the flax seeds nutrients to nourish your skin. This elixir helps to even dark circles, blemishes, wrinkles and fine lines all in one! 
Best used on all skin types, eczema, rosacea.  Use generously on face and body, keeping away from eyes.  
How much to use
:
1-2 drops on an OYS hypoallergenic facial pad or directly onto skin
When to use
:
How to store
:
Room temperature away from sunlight
AT OYS we're committed to your skin health. Check out these food grade plant ingredients and how they work below: 
Flaxseed contains linolenic acid, linoleic acid, lignans, cyclic peptides, polysaccharides, alkaloids, and cyanogenic glycosides. These acids promote collagen production and wound healing. A study by Powell F.C. saw 70% recovery from dermatitis and psoriasis.
Organic & Food Grade Ingredients: 
pure unrefined rice oil, pure unrefined vitamin E, and flax seeds.
Our Made With Love Promise:
These products are formulated without UV chemical absorbers, parabens, phthalates, petrochemicals, animal-derived ingredients, synthetic preservatives, synthetic fragrances, or synthetic dyes.
These statements have not been evaluated by the FDA. These products are not intended to diagnose, treat, cure, or prevent any disease. These products are for external use only, and should not be consumed.
Share us with a friend
How To Use

Step 1: Cleanse with OYS silky plant cleansers.

Step 2:Spray toner 1 foot away from face or onto an OYS organic cotton pad. Gently dab on face & neck.

Step 3: Use OYS Phytonutrient Elixir to seal hydration & moisture.
View full details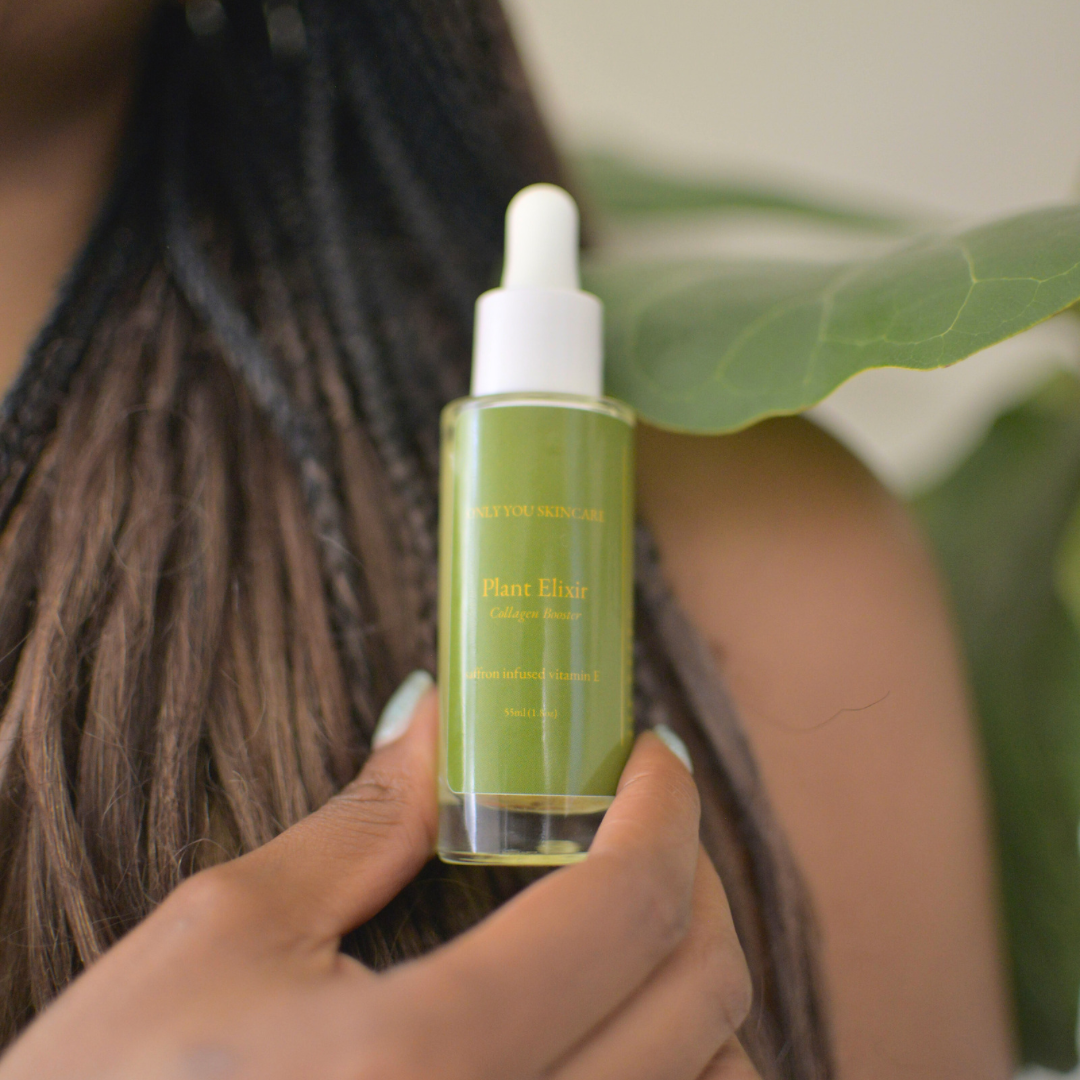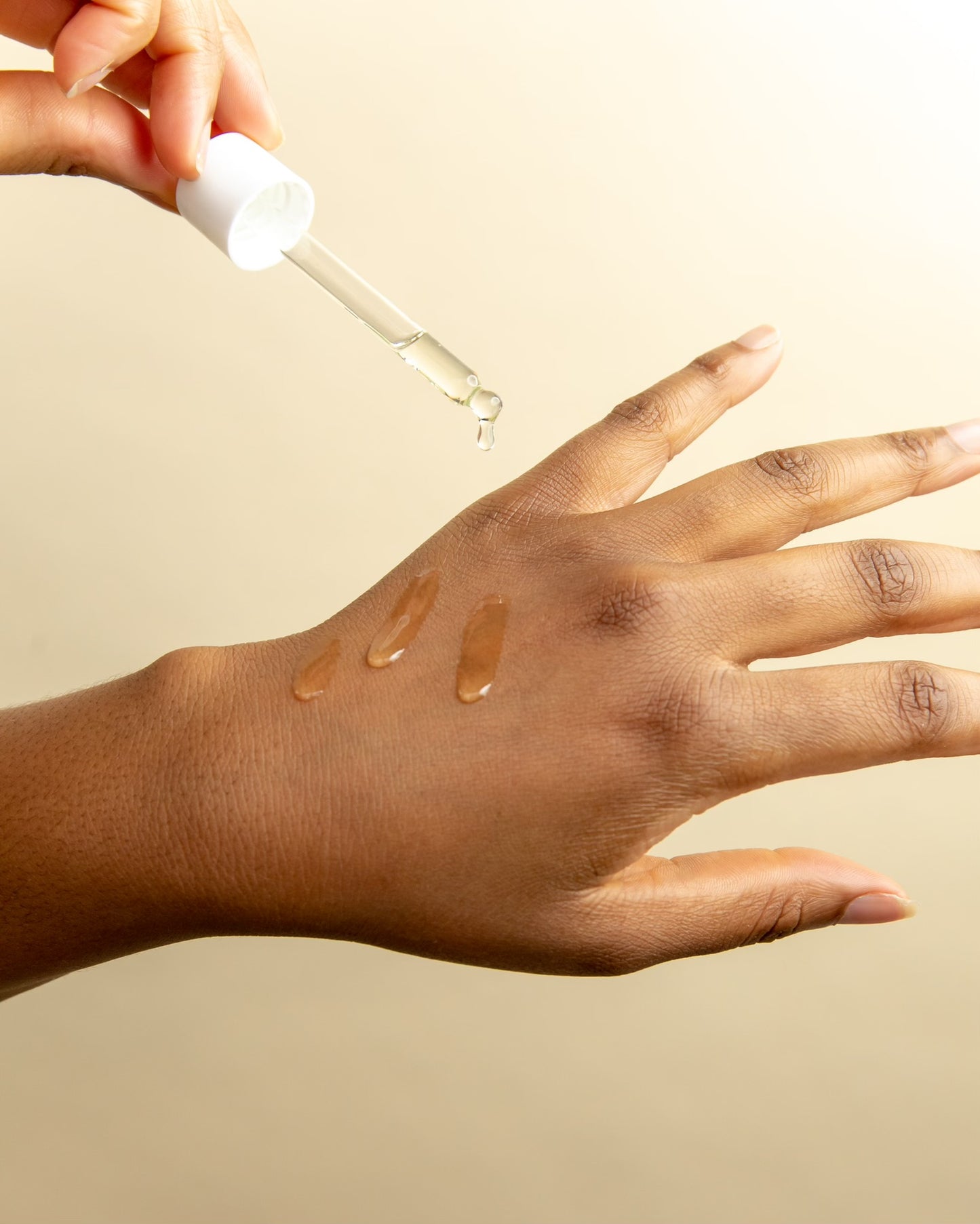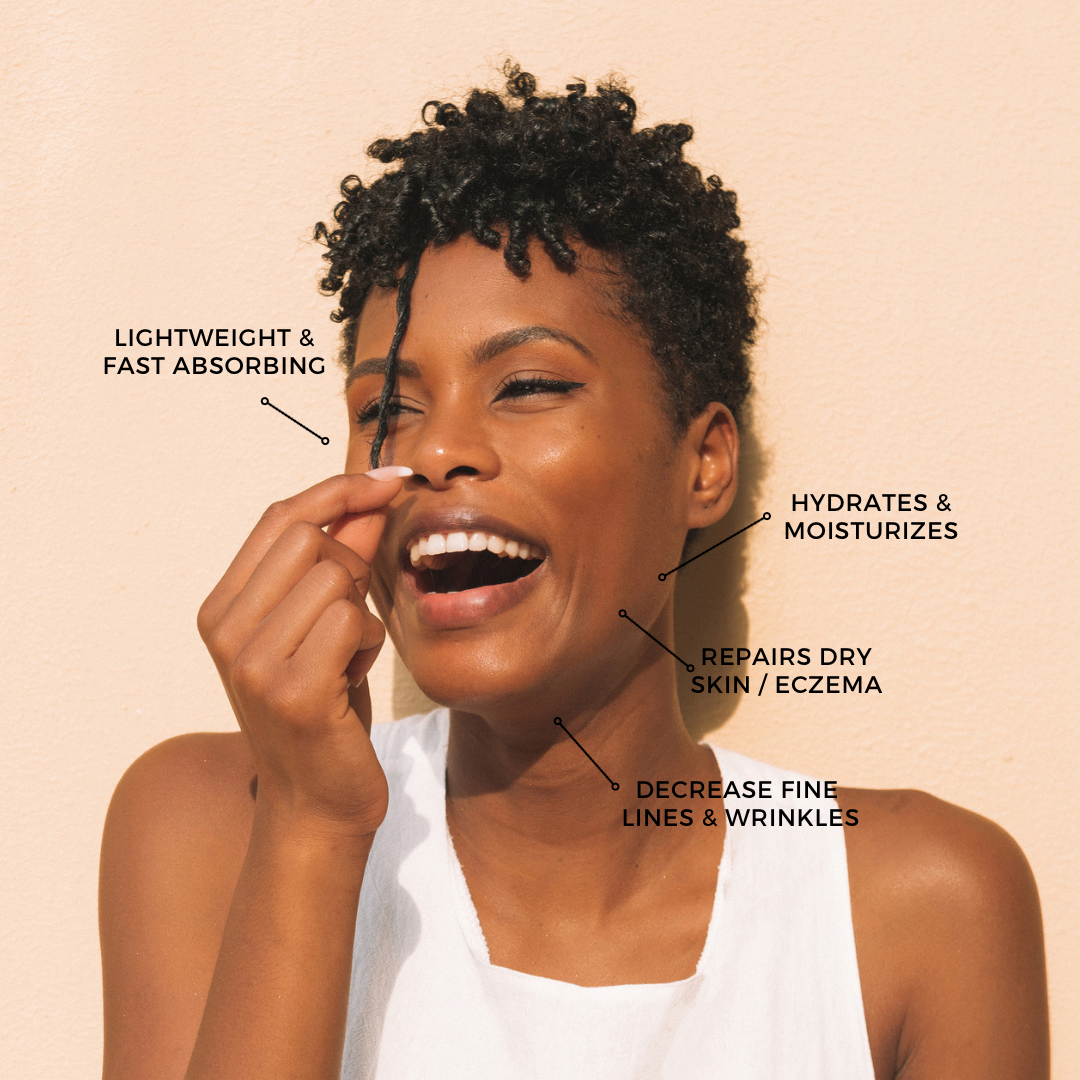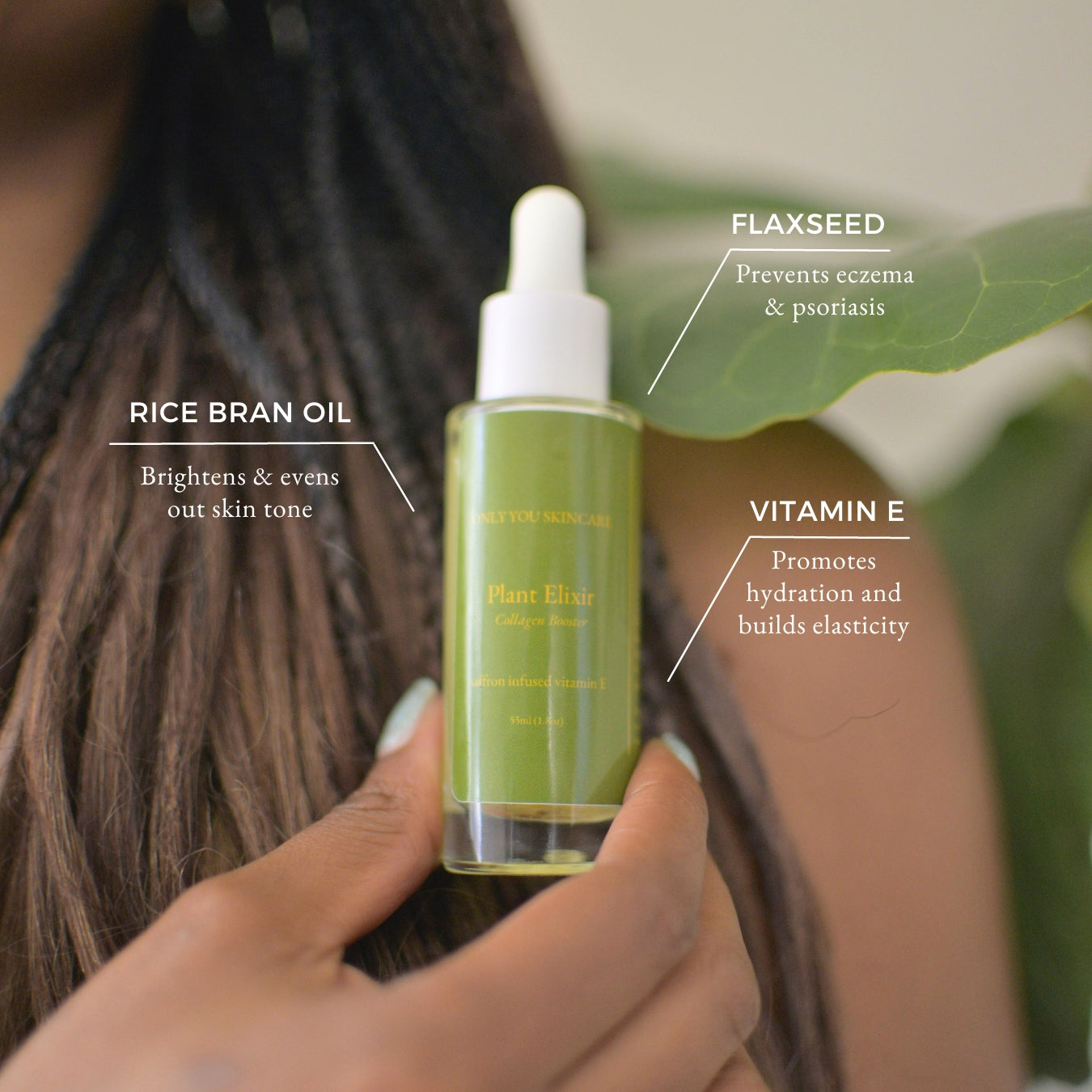 Excellent product
I've been using the collagen elixir for two weeks now and can see an obvious change in my skin. It looks radiant, hydrated, and smooth! I love applying it and massaging it into my skin before bed, it has become a little beauty ritual I look forward to.